Up to $20,000 Seller's Contribution
Offer valid till DEC 30th / 22
FOR SALE !
Century Gardens, Miami, FL
05. Huge Single Home / Great Location
Amazing 4/3 ForSale
More than 2124 SF to live large, 4/3 plus Family Room,
Great Location  at Century Gardens
Easy access to I-75, Turnpike, and 826, Minutes to Miami International Airport.
All offers are welcome

Private Garage and BBQ Area
Double attached garage, plenty space for your BBQ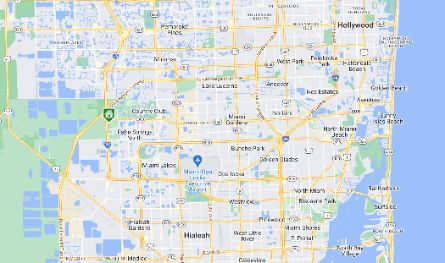 2124 Sq Ft
Huge Spaces
4 Bedrooms plus Family Room, 3 full bathrooms
Amazing and very spacious single home, 4/3, family room, separate living and dining room, máster bath with 2 sink, tub, shower and private toilet room, 2 covered car garages, 2 more spaces on driveway, laundry room, a/c, water heater and all appliances working great, italian style kitchen cabinets, Patio & BBQ area, great location at Century Gardens close to I-75 and 826, all offers are welcome

Sound System
Sound System all around the house

Electric Appliances
Refrigerator, Range, Microwave, Dishwasher

Utility Room
Laundry with washer &Dryer
Garage and Pantry Storage
Double Garage, Electric doors and huge pantries for Storage
Parking
2 Guess parking spaces on Driveway
Size
Living Area 2124 SF,  Total Area 2406 SF
Bedrooms
4 Bedrroms, 3  Bathrooms Plus Family Room

$679,900 
Bitcoin OK*
All offers are welcome
*For transactions in Bitcoin or other cryptographic currency, it is calculated on the net conversion price to US Dollar paid by the exchange after charges and commissions from it.

Click on the bottom to request more detailed information about this property